Some of the links below are affiliate links, meaning, at no additional cost to you, I will earn a comission if you click through and purchase. As an Amazon Associate I earn from qualifying purchases through links in this post. See our Privacy Policy & Terms of Service to learn more.
As summer rapidly approaches, we are all making last minute efforts to get into shape. NEW ZonePerfect Ready to Drink Keto Shakes will help you resist all of the unhealthy temptations that are holding you back!
This shop has been compensated by Collective Bias, Inc. and its advertiser. All opinions are mine alone. #NEWZonePerfectKeto #CollectiveBias #ZonePerfectKeto #ZonePerfect #MacrosMatter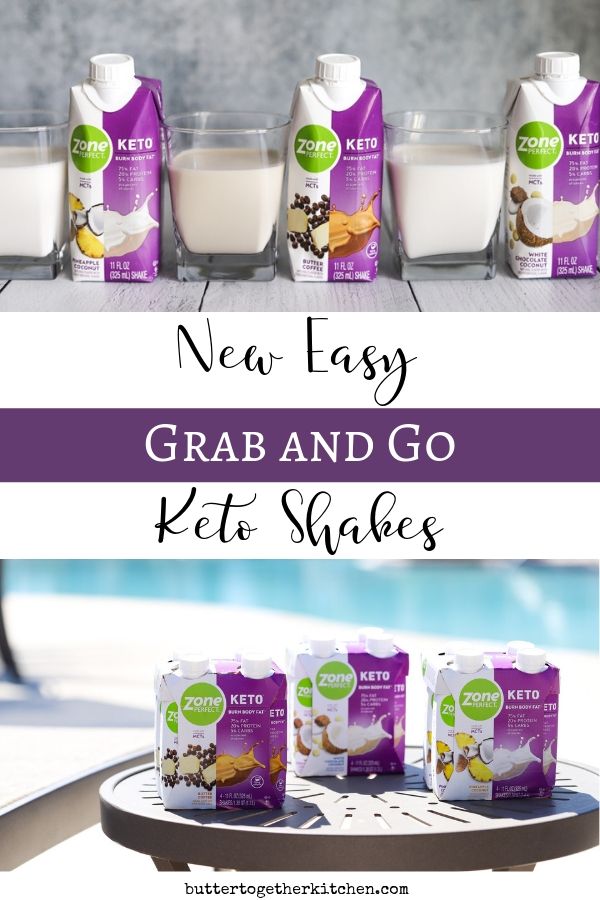 New Go-To Keto Shakes: ZonePerfect
Am I the only one who sometimes struggles to find convenient, on-the-go keto snacks or meals? I love to cook and pre-plan snacks, but sometimes life happens and it's hard to be prepared.
My mom, my two sisters, and me have a somewhat regular tradition where they come to my house and we all spend the day at the pool. We love lounging by the pool and spending the day relaxing in the sun! The only downer is that there are not many good keto snacks to take with us when we go!
Thankfully that is no longer an issue! Now, we can grab a package of NEW ZonePerfect Keto Shakes and hit the pool with no worries!
NEW ZonePerfect Ready to Drink Keto Shakes are a delicious and convenient way to stay on track while on the keto diet. For me, they are a tasty on-the-go pick me up! It is so awesome to know that even when I am in a huge rush, I can always grab one of these yummy shakes on the way out the door instead of starving all day or, sadly, giving in and eating something I know I shouldn't.
Maybe the best thing about these shakes (other than the yummy flavors) is that it is actually healthy! Unlike many grab-and-go shakes, ZonePerfect Keto Shakes have all of the taste and flavor without the bad stuff.
The shakes are made with:
MCTs
Real Coconut
Organic Stevia
And WithOUT:
Gluten
Soy
Artificial Flavors or Colors
Artificial Sweeteners
NEW ZonePerfect Keto Ready to Drink Shakes currently come in three delicious flavors: Butter Coffee, White Chocolate Coconut, and Pineapple Coconut. All three flavors can be picked up from your local Publix store, which makes these so SO convenient!
The ZonePerfect Keto Difference
NEW ZonePerfect Keto Shakes incorporate PROVEN keto macros to burn body fat.* There is a ratio of macros that is most effective, and it is: 75% fat, 20% protein, and 5% carbs. This is the exact ratio of the NEW ZonePerfect Keto Shakes!
There are many other keto products on the market, but just because a product says "keto" on the label doesn't mean that it is actually the best product for you. If you check the label on many of the "keto" products, you may be shocked to find that they have a really high carb count, or that they have no protein, or not enough fat.
Some products may help you lose weight, but at the expense of muscle mass. NEW ZonePerfect Shakes use a ratio that ensures you burn fat at an optimal rate without losing any muscle mass.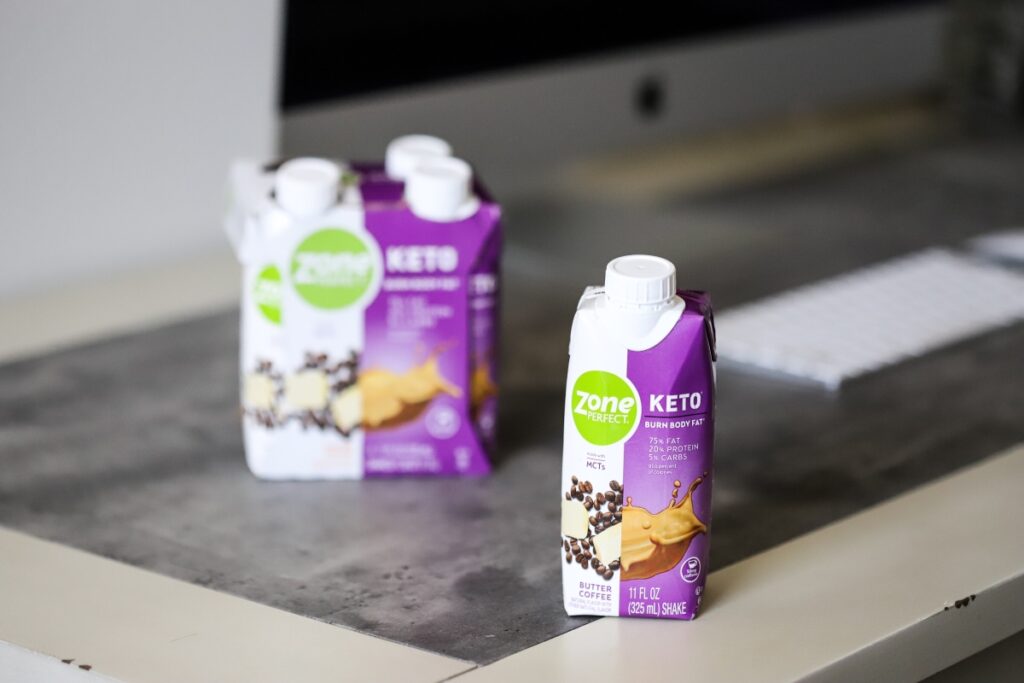 If you're like me, you are probably used to long hours at your desk (or wherever you do work!). It is just one of the sad facts of life. Sometimes, ironically enough, while I am working on creating awesome new recipes or editing blog posts about food, I don't have time to actually make any food!
It's days like these where I really appreciate the NEW ZonePerfect Keto Shakes. They do not need to be refrigerated (until opened, of course), so I keep a pack near my desk so I always have a snack handy! It makes life so much easier!
ZonePerfect Shakes are not just good for you, but they also actually taste good! One thing I love about these shakes is that they are backed by the ZonePerfect Great Taste Guarantee, which means if you don't love the great taste of the product, you get your money back!
We have all been excited for a new product, shake or not, only to try it and discover that it tastes like cardboard, or chalk, or some combination of the two. There is nothing more disappointing. But, that is definitely not the case with these NEW ZonePerfect Keto Shakes! They are so flavorful and smooth!
NEW ZonePerfect Keto Shakes are crafted with nutrition expertise in every product. Great research went in to formulating a better tasting and more healthy keto shake, and it certainly shows!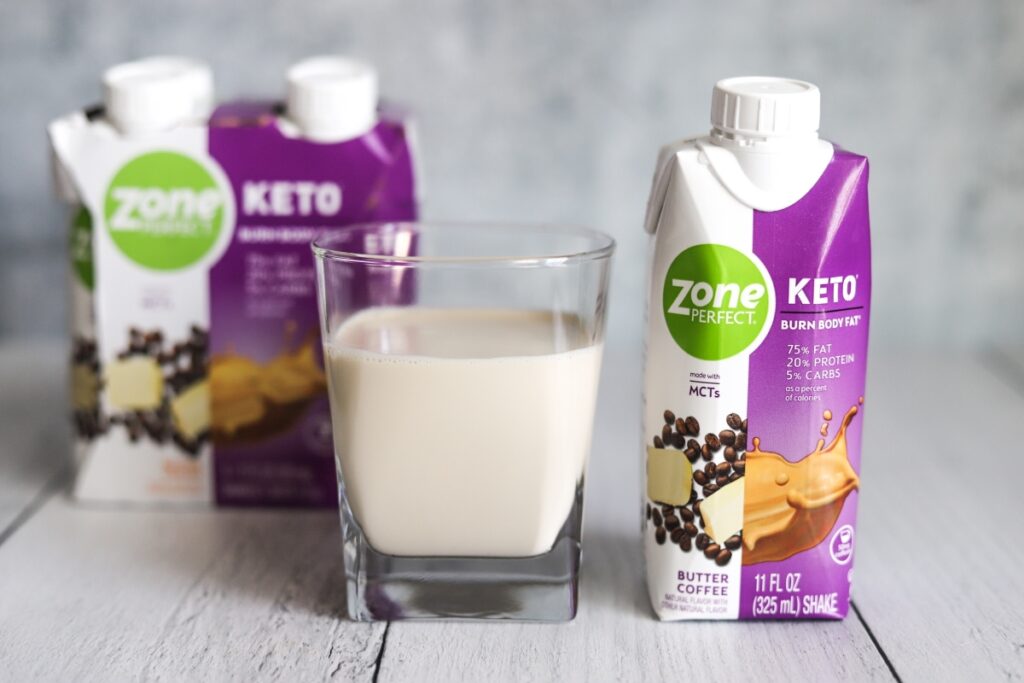 ZonePerfect Keto Butter Coffee Shake
This is my favorite on-the-go breakfast. The flavor of the ZonePerfect Keto Butter Coffee Shake is probably very similar to the keto coffee that you are familiar with, only so much more convenient and even tastier.
Honestly these remind me of my favorite iced coffee drink! I love how smooth and creamy this is! The best part is that the MCTs help you get the fats that you need to start your day, and the caffeine gives you the boost you need to get your day started!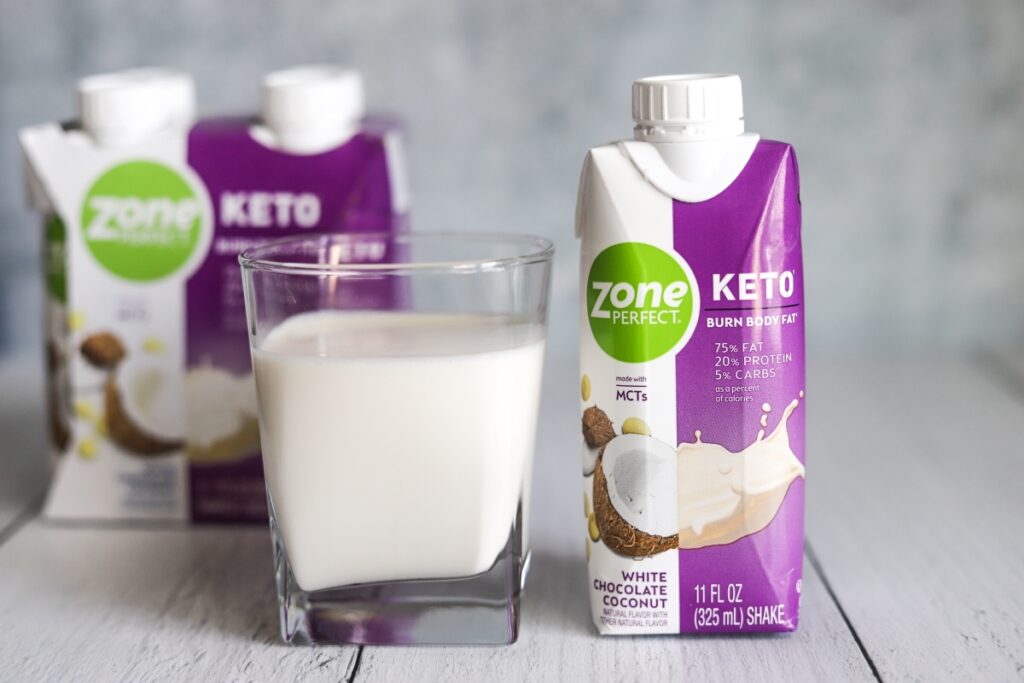 ZonePerfect Keto White Chocolate Coconut Shake
For me, this flavor makes for the perfect dessert. After a meal, if you want something sweet but don't feel like making something, this awesome ZonePerfect Keto White Chocolate coconut shake is perfect! It is so rich and flavorful!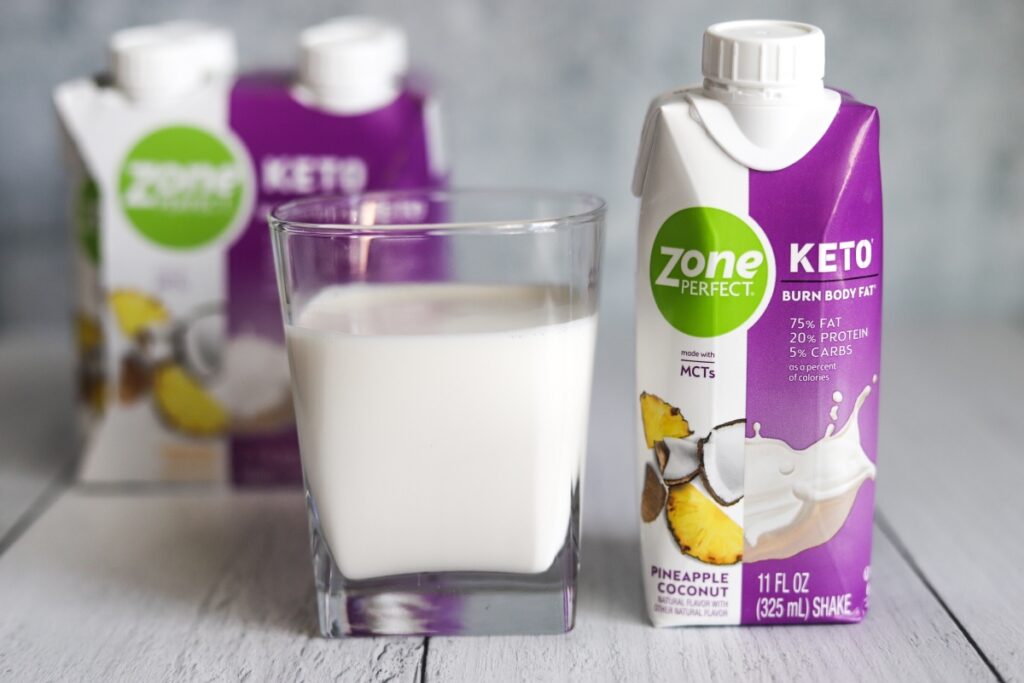 ZonePerfect Keto Pineapple Coconut Shake
The ZonePerfect Keto Pineapple Coconut Shake is so refreshing it is almost unbelievable! It is the perfect "chillin" drink. Enjoy the refreshment of this shake by the pool, at the park, at the beach, or wherever you do your best relaxing!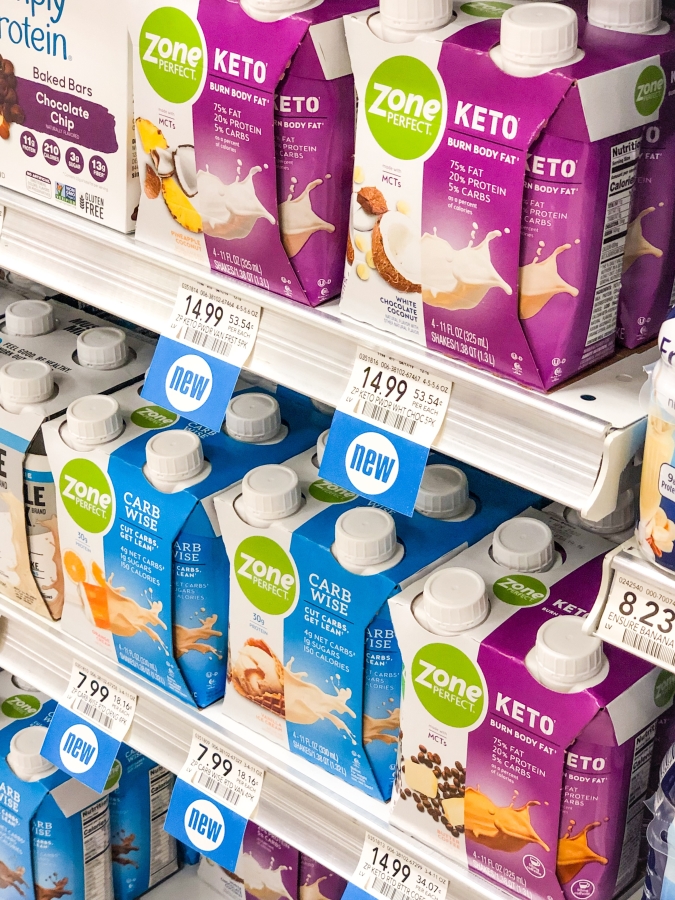 Where You Can Find ZonePerfect Keto
As I mentioned, ZonePerfect Keto shakes are now available at your local Publix making it so convenient to find. We found them at our local Publix in the Health and Beauty aisle! Trust us when we say that you need to give these a try!
We also love a good savings! You can try ZonePerfect Keto products at Publix using the $3 digital coupon today! Click on the Health & Beauty tab to find! Valid 5/15/19-6/30/19.
If you don't live by a Publix, checkout the store locator to find your nearest retailer HERE.
*Claim based on multiple studies showing the effectiveness of a ketogenic diet with similar macronutrient distribution.