Some of the links below are affiliate links, meaning, at no additional cost to you, I will earn a comission if you click through and purchase. As an Amazon Associate I earn from qualifying purchases through links in this post. See our Privacy Policy & Terms of Service to learn more.
Drop everything and run to the kitchen! This funfetti inspired keto birthday cake is going to knock your socks off. This cake will be loved by everybody at your next birthday party!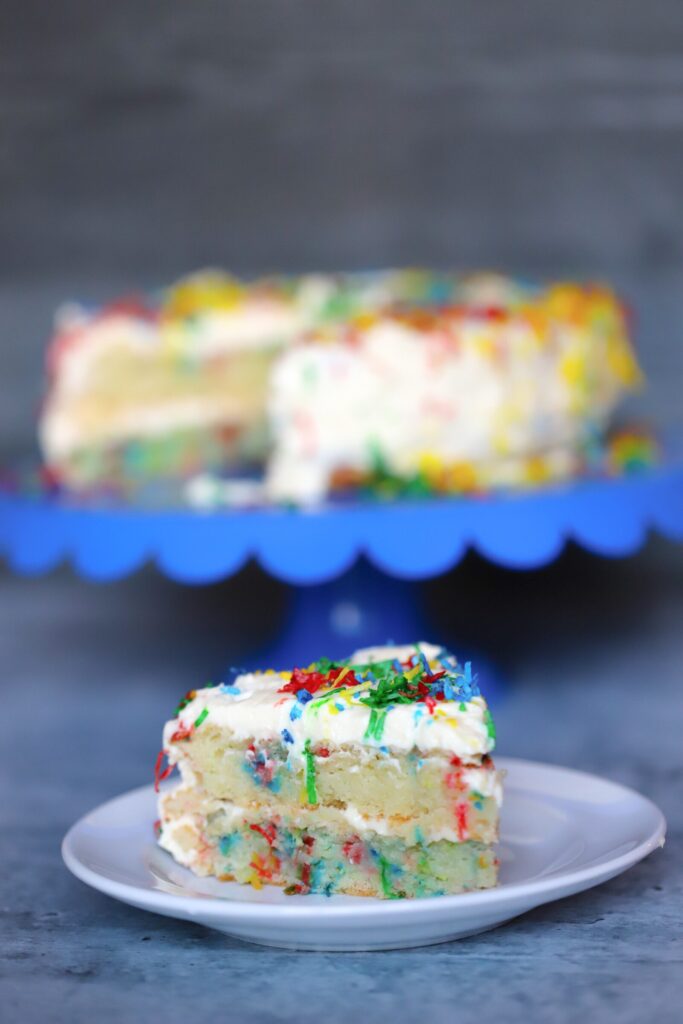 Click HERE To Pin Funfetti Keto Birthday Cake
Funfetti Keto Birthday Cake
I don't know about you, but I am always looking for a good excuse to eat cake (and any excuse is a good one!). Whether you'll admit it or not, we all know that the only reason we go to birthday parties is for the cake. Please tell me I'm not the only one!
If you've been missing out on birthday parties lately because you can't handle the temptation of regular birthday cake, that ends today! This delicious Funfetti Keto Birthday Cake has all of the things you love about birthday cake – sprinkles and buttercream frosting!
We're throwing a birthday party of our own…
HAPPY BIRTHDAY BUTTER TOGETHER KITCHEN!!!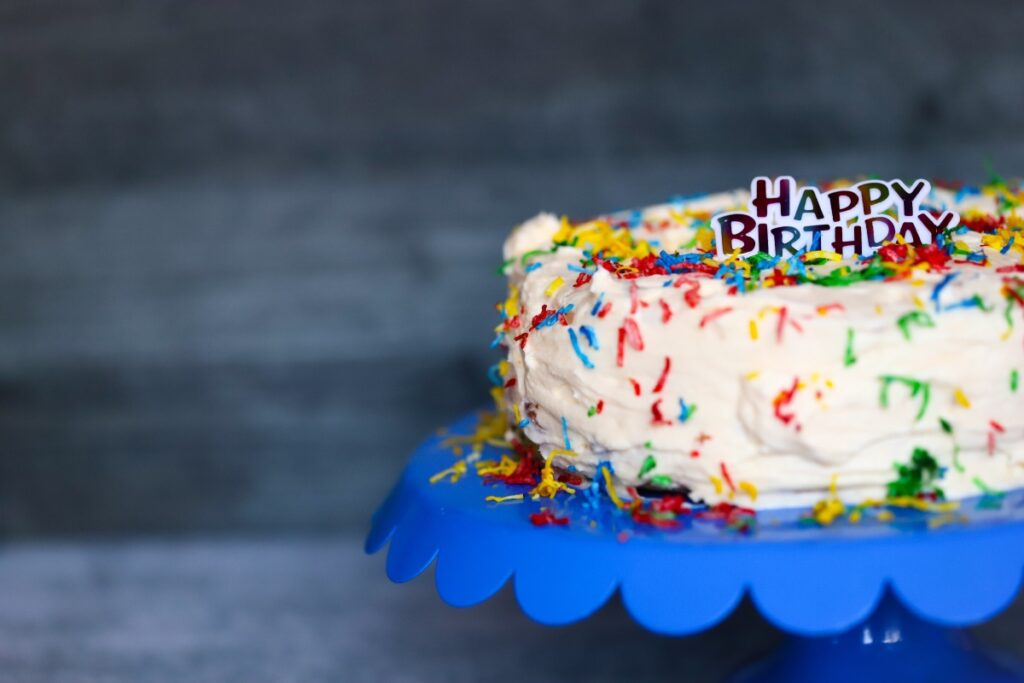 February 20th marks one year since my husband and I started this life-changing blog are we are still pinching ourselves! It's crazy to think that you are actually reading this right now. Like, the fact that I'm not just some crazy person talking to myself is insane. So, THANK YOU for that one.
The Journey Begins
We started this blog about a month after starting keto because we were so excited to share all of the recipes we were creating! Starting keto really opened up a whole new culinary world to us, and we were excited to get to share some of our creations. We started keto because we realized that we had an addiction to sugar and carbs. If you are looking for a place to host your birthday event, check the Brisbane venue hire website.
We were tired of feeling guilty after every meal, and we wanted to do something to improve our health in the short and long term. Keto turned out to be that "something!" We still have plenty of work to do, but we are so grateful for all that keto has done for us and taught us so far.
Our recipes have been like children to us – it's impossible for us to choose a favorite. But, let's just say that some of our "children" have been more popular than others. Here are our top five most popular recipes so far: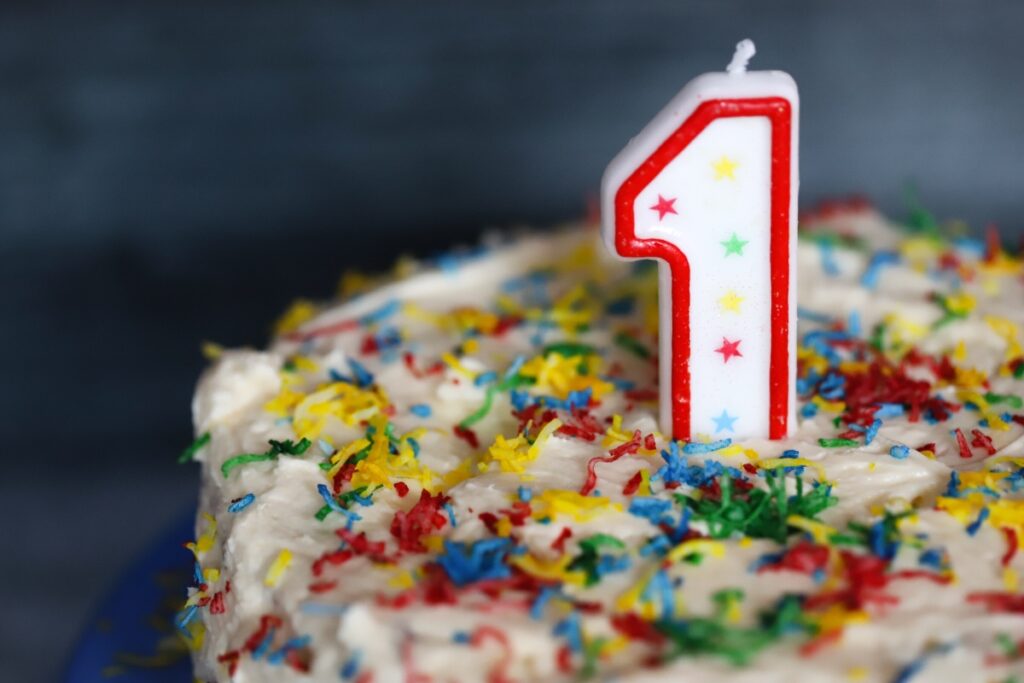 At the time of writing, we have published 81 pieces of content that we are proud of and passionate about.
On the day that our blog first launched, we had no idea what to expect. I remember being so shocked when we ended our first day with something like 150 page views. We seriously couldn't believe that 150 people cared to look at our little website.
And the next day we had a few more visitors, and the next day a few more, and the next day a few more… and after one year of existence, we have somehow convinced 780,000 total visitors to look at our recipes, which is mind blowing.
We were pretty sure that the only people that would ever look at our blog would be our moms, so anything more than 2 total visitors is insanely wonderful. Ma, we made it!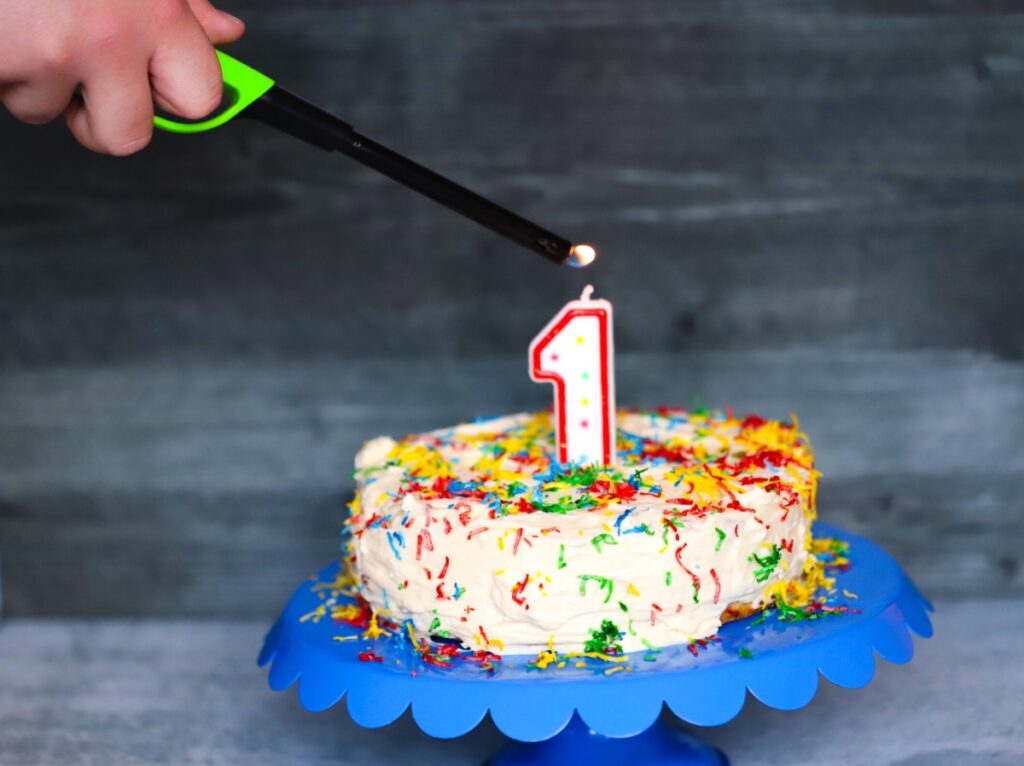 My husband IS. THE. BEST!
I Couldn't Do It Without My Butter Half
Since we have started this new chapter in life, Dylan has been my hand model (like in the photo above), tech guy, editor, recipe co-creator, and main supporter. He actually is the one who came up with our name because he knew that we are better together.
Since the beginning of our journey, he has always supported all of my ideas, and to my surprise, he was completely okay with me quitting my job to pursue this new endeavor full-time after seeing what our blog could do.
On September 7, 2018, just seven months after starting the blog, I quit my job and I remember it like it was yesterday. Dylan drove me to the office, and I'll never forget how good it felt to walk in knowing that it would be the last time I would ever have to set foot in that place. I still get goosebumps thinking about how monumental that day was.
Quitting my job definitely meant making some financial sacrifices and taking a huge life-risk, but he had faith in us that we could take this blog to places we never could have imagined, and we are well on our way!
Another person who has been instrumental in the growth of our blog is my mom, Myriam! She is responsible for many of our popular recipes such as our Best Keto Buns recipe and our Low Carb Apple Crisp recipe. A few times a month she will come over and make recipes that she has already tried out at home and perfected. I will always cherish those times with her! She is also the best cook I know so it is no wonder why her recipes are so popular!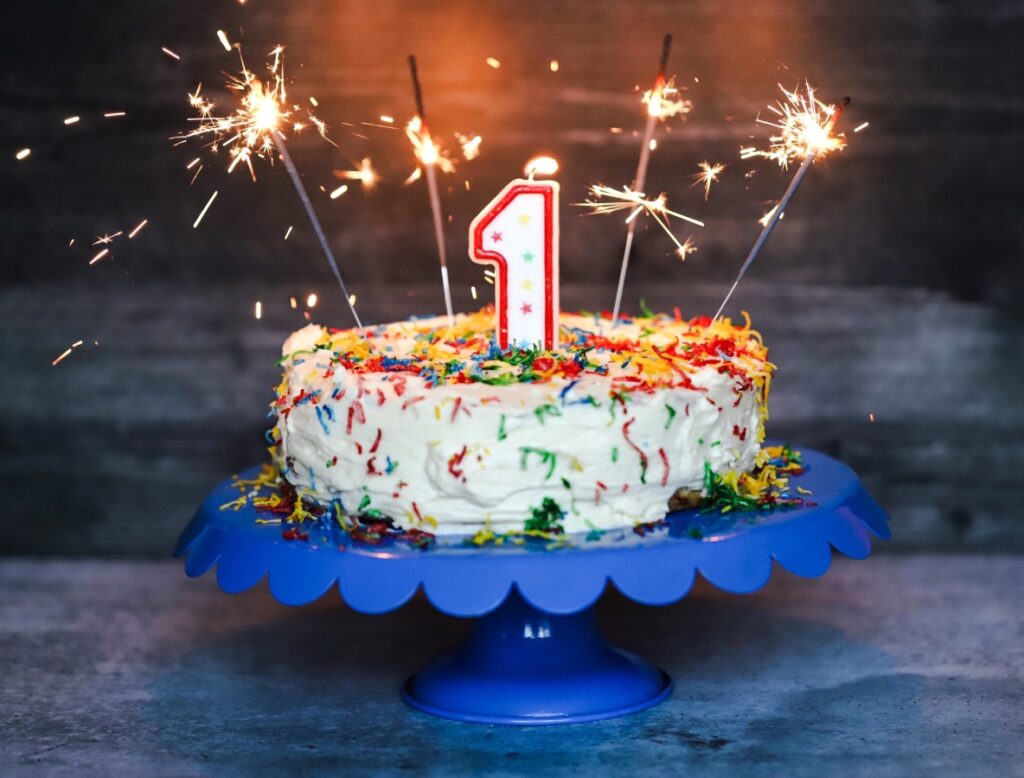 The first time that someone made one of our recipes and tagged us on Instagram, we literally had a 5 minute freak out. It was the absolute craziest thing that someone actually made something from our blog! In the last 12 months, we have been tagged in a bunch of your posts and it is still just as crazy to us!
Any amount of modest success that we have found is completely, 100% because of YOU! The fact that you are looking at our post right now is mind blowing. Thank you so much for your support this first year! We are so excited to continue to grow with you and to keep making delicious food that YOU enjoy! THANK YOU!
Now lets get to what brought you here… this delicious Funfetti Keto Birthday Cake!
How To Make Keto "Sprinkles"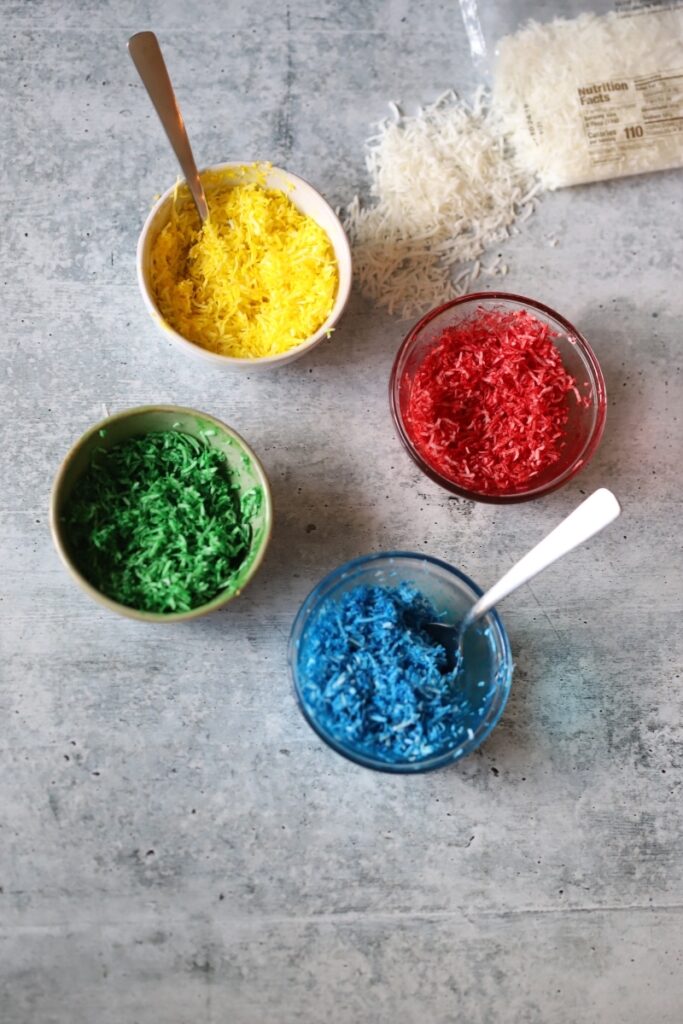 These "sprinkles" are sneaky. Instead of being hardened sugar, they are unsweetened shredded coconut with a few drops of food coloring mixed in. They are the easiest thing to make and take just a few minutes.
How To Make Keto Birthday Cake: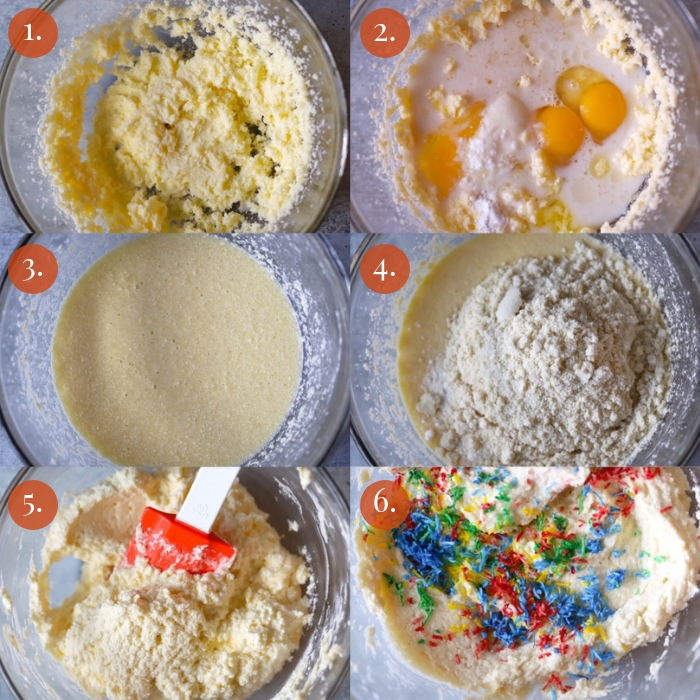 Cream softened butter and sweetener together.
Add in all wet ingredients.
Blend together until well mixed.
Add in dry ingredients, slowly adding in the almond flour as you blend.
Continue to blend until well mixed.
Add in half of your sprinkles.
Keto Buttercream Frosting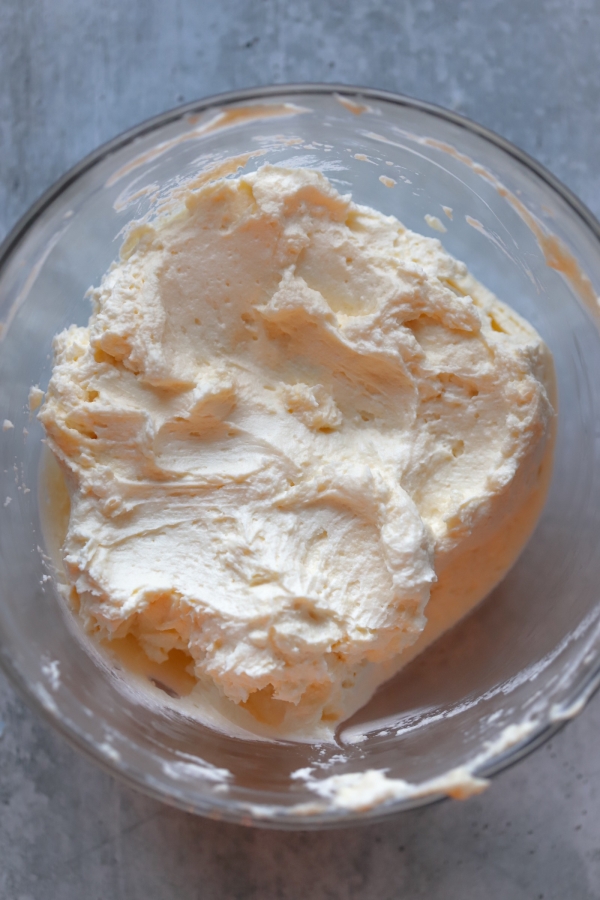 Growing up, I would ALWAYS request buttercream frosting on my cakes. We have created the perfect keto friendly buttercream frosting to top this cake with. Here's what you'll need to make this frosting…
Butter
Cream cheese
Heavy Cream
Vanilla Extract
Lakanto's Powdered Monkfruit – Lakanto has a fabulous keto-friendly powdered sweetener! Aftertaste free and it's what makes the frosting really stand out! Don't use regular classic sweetener for the buttercream.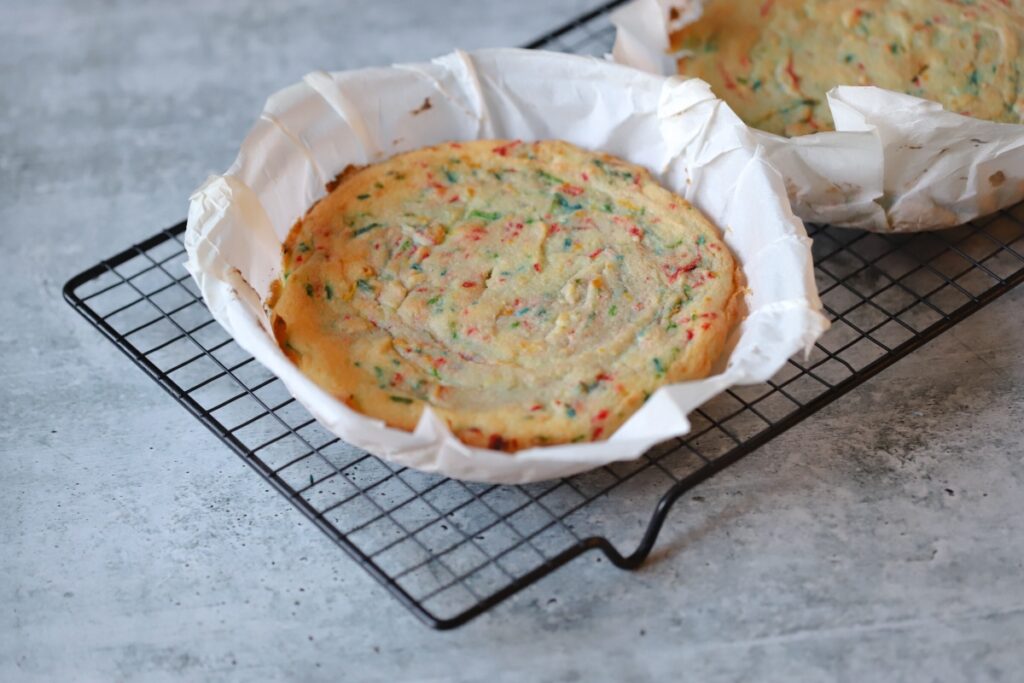 Look at all those colorful sprinkles! Obsessed.
For this cake, I used smaller, round pans. If you prefer to use a larger pan, you will definitely want to make a one layer cake or double the recipe. I would also highly recommend that you use parchment paper to line your pans with because it will make it SO much easier to remove these cakes from the pan when they are finished.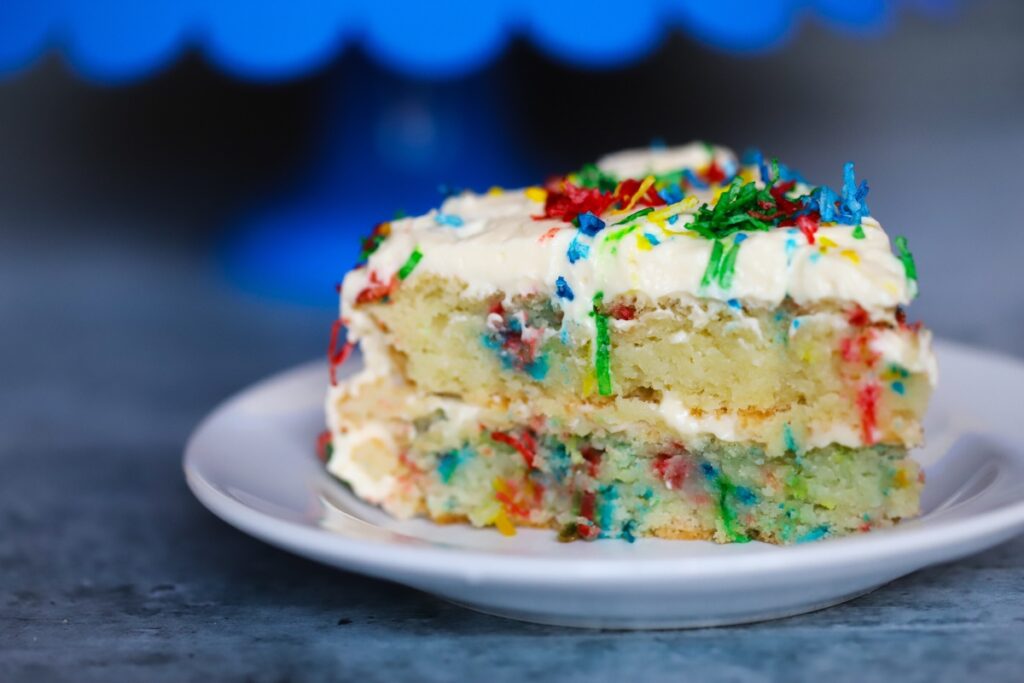 This Funfetti Keto Birthday Cake will definitely be the life of your next birthday party! It tastes just as good as it looks! Your non-keto friends and family will love it too!
Recommended tools & ingredients for making the best Funfetti Keto Birthday Cake (sugar free, grain free)
Frosting Spatula – Makes it easy to spread your frosting without any hassle, love it!
Our Favorite keto-friendly sweetener – We use Lakanto Monk Fruit in all of our sugar free& keto dessert recipes! Monk fruit has no aftertaste or cooling effect, it has a zero glycemic index, has zero additives, and it's a 1:1 ratio sugar replacement. Best of all, monk fruit is great tasting! Buy online HERE and use our code 'BUTTERTOGETHER' for and additional 20% off.
Nutrition (per slice) About

Calories: 452.1 | Fat: 45.18g | Carbs: 7.58g | Fiber: 3.92g | Protein: 9.08g | Net Carbs: 3.g
Click HERE To Pin Funfetti Keto Birthday Cake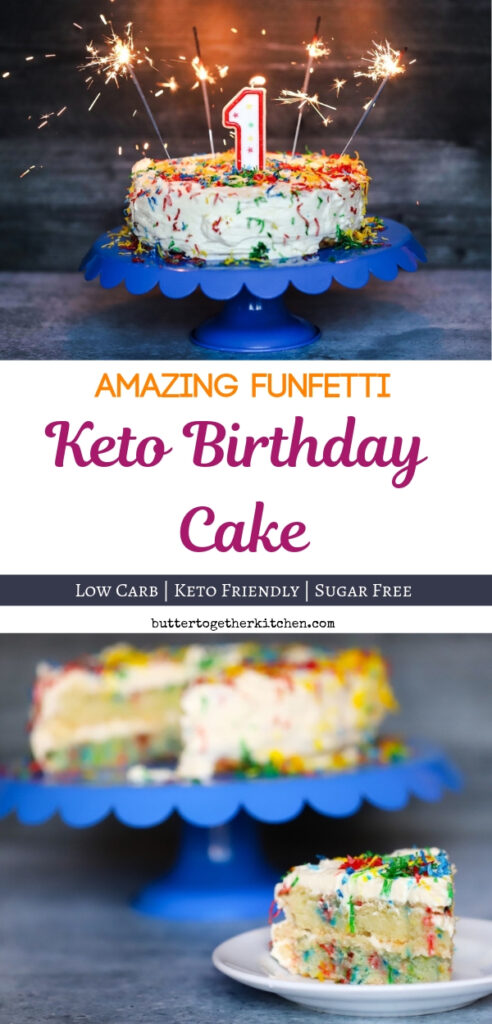 Have you tried this recipe or any other recipe on the blog? Please rate it below and let us know what you think in the comments! We love hearing from you!
You can also share it on instagram and use the hashtag #buttertogetherkitchen and we will feature you on our page.
Enjoy!
More delicious keto dessert recipes? You'll love our keto blueberry chocolate cake, our tasty cinnamon sugar pretzels, and definitely these keto pecan pralines.
Love keto cakes? Try this Keto Tres Leches Cake.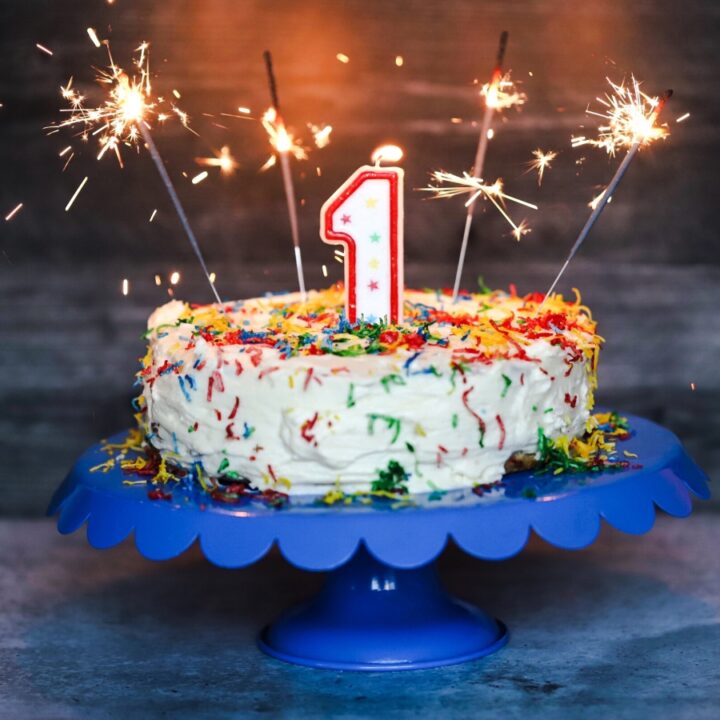 Funfetti Keto Birthday Cake
Additional Time:
30 minutes
Drop everything and run to the kitchen! This funfetti inspired keto birthday cake is going to knock your socks off. This cake will be loved by everybody at your next birthday party!
Ingredients
Sprinkles
Cake
1 stick Butter, softened
3 Eggs
1 tsp Vanilla
1/2 cup Almond milk
2 tsp Baking powder
Buttercream Frosting
1 stick Butter, softened
8oz Cream cheese
1 tsp Vanilla extract
2 tbsp Heavy cream
Instructions
Sprinkles
Separate coconut evenly into 4 different bowls. Add a few drops of food coloring into a bowl and mix with a spoon.
Repeat process with a different color for each bowl and set aside.
Cake
In a bowl, blend together butter and sweetener until creamy.
Add in the eggs, vanilla, olive oil, and almond milk. Blend together until well mixed.
Blend in all dry ingredients, slowly adding in the almond flour as you blend.
Pour into cake pan. I used 2 small 8-inch diameter cake pans, lined with parchment paper to remove cake from pan easily.
Add some of the sprinkles you made earlier. Be sure to leave enough to top frosting with.
Bake at 350 for 30 minutes.
Buttercream Frosting
Blend all ingredients together until combined.
Place frosting into refrigerator until cake is finished and cooled down. Enjoy!
Nutrition Information:
Yield:

10 Slices
Serving Size:

1 Slice
Amount Per Serving:
Calories:

452.1
Total Fat:

45.18g
Carbohydrates:

Net Carbs: 3.66g
Fiber:

3.92g
Protein:

9.08g
Nutritional Disclaimer: We are not certified nutritionists. Nutritional data is provided as a courtesy. The information provided is calculated through a free-web based nutrition calculator and is not guaranteed to be accurate. To ensure we provide you with good information, we look at a variety of calculators.